LaVision's systems for online production monitoring of spray and coating processes during the European Coating Show in Nuremberg, Germany
Tuesday, 7. March 2023
LaVision will present its inspex systems SprayMaster and ParticleMaster from March 28-30 at booth 4-571 in hall 4.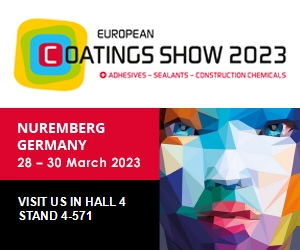 The SprayMaster inspex systems measure spray pattern and plume geometries of paint and coating processes. The light sheet-based imaging systems use eye-safe LED lamps for illumination or lasers in case of very fast pulsed sprays. Complex paint-/ coating process sprays are tested inline or online with automated spray parameter recording and test protocol generation.

LaVision's ParticleMaster inspex system is especially designed for quality control applications in industrial environments. It serves as a highly integrated laboratory and testing tool for the measurement of size, shape and velocity of spray droplets, particles and grains. When particle properties are important process parameters and have to be monitored in real time or inline, our ParticleMaster inspex systems are the right choice.
Our experts look forward to discussing your specific requirements and will be happy to introduce you to our optical measurement systems for online production monitoring of spray and coating processes.

Click here to go to the event website.