Gemeinsame Projekte mit der Brown University wurden während des APS DFD Virtual Meeting 2020 vorgestellt
Mittwoch, 25. November 2020
Das Treffen fand vom 22. bis 24. November online statt und behandelte Themen unter anderem wie "Fluid Mechanics of Infectious Disease".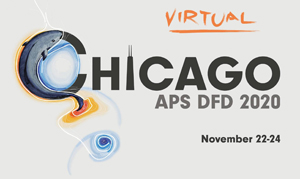 Während dieser Veranstaltung wurden dem Publikum zwei Präsentationen vorgestellt, die in Zusammenarbeit zwischen LaVision und der Brown University in Providence, Rhode Island, entstanden sind.

Ein in einer Focus Session gehaltener Vortrag informiert über die Abschätzung von 3D-Geschwindigkeits- und Druckfeldern aus tomographischen Background Oriented Schlieren Videos unter Verwendung eines physik-basierten neuronales Netzes. Bitte folgen Sie dem Link, um eine Zusammenfassung dieses Vortrags zu sehen.
In der Gallery of Fluid Motion wird ein Video gezeigt, das die Quantifizierung der Luftströmung während des Hustens auf der Grundlage von Schlieren-Fotografie und eines physik-basierten neuronales Netzes zeigt. Mit diesem Link gelangen Sie zu dem Video.