LaVision introduces a new inverted laser imaging microscope FlowMaster MITAS for routine and laboratory use in microfluidic flows.
Mittwoch, 16. Mai 2007
FlowMaster MITAS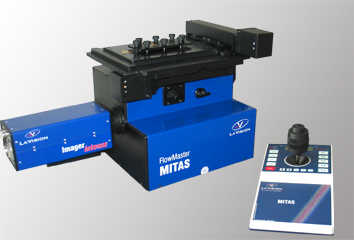 The system comprises a fully motorized 3-axis microscope stage with a high performance controller and a high precision microscope objective. For standard applications a small DPSS laser for pulsed illumination and a high sensitive CCD camera is used. The MITAS system can be used for PIV and LIF to measure flow field, concentration, mixing and particle size with high spatial resolution.
For more information please contact your local sales representative.