LaVision held a seminar on DIC and PIV techniques hosted by the BPPT Research Institute in Indonesia
Tuesday, 1. October 2019
The 2-day seminar took place at BBTA3-BPPT, Tangerang Selatan on September 17th – 18th, 2019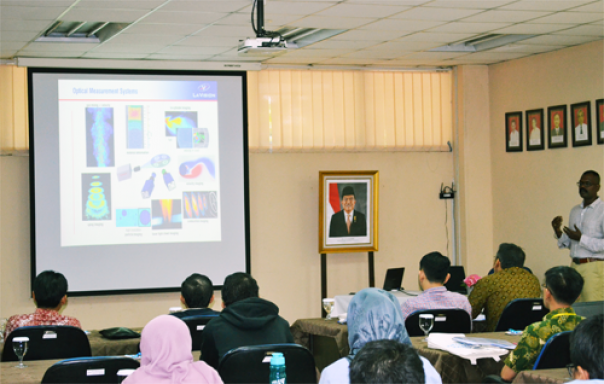 Together with its partner in Indonesia PT Virtus Analitika Mitratama LaVision introduced latest PIV and DIC technologies to the participants of the workshop. Case studies on aerodynamic phenomena have been reported by our customer at BPPT.

The workshop included PIV hands-on sessions and a laboratory tour through the institute during which PIV measurements were demonstrated to the participants.

We would like to thank all participants for their contributions and feedback.