LaVision contributes with its software and equipment to the "Ring of Fire" project
Thursday, 6. February 2020
The project should serve to optimize sporting performance through scientific research.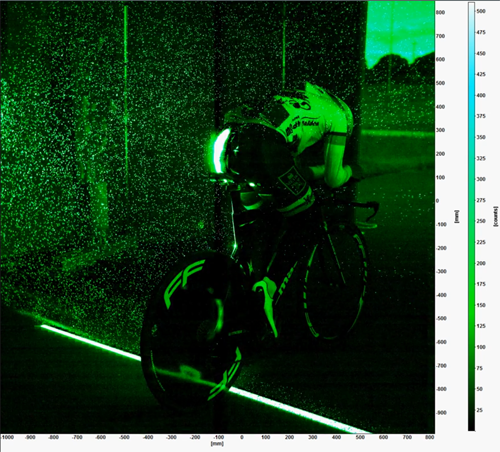 Through many years of cooperation between TU Delft and the cycling team Sunweb, the "Ring of Fire" project was created to gain better knowledge of the air resistance or drag of the cyclists riding in a line.

To obtain a precise picture of the airflow around the moving cyclists, they are sent through a tunnel enriched with small helium-filled soap bubbles. The bubbles have the advantage of not bursting so easily and remain in their position in the air despite gravity. As the drivers pass through the tunnel, the bubbles are illuminated by a laser and high-speed images are taken of them.

The visualization of these airflow data was supported with equipment and DaVis software from LaVision.

You can find more interesting information about this project here.