Meet the FlowPike – MARIN's latest development in collaboration with LaVision
Monday, 30. November 2020
The device is now ready to be deployed at sea.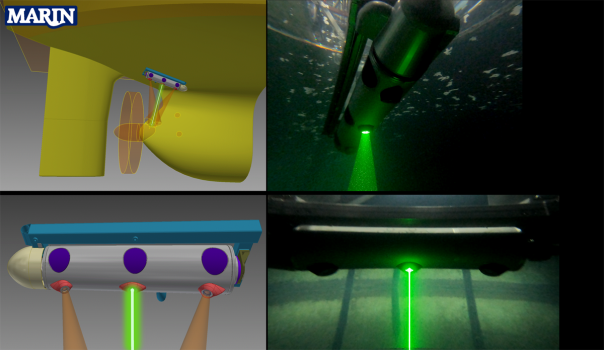 LaVision is proud to be involved as PIV system supplier for MARIN's latest development: the unique large-scale Stereo-PIV measurement device 'FlowPike' contains a combination of water-cooled PIV cameras and a double-pulse laser head, along with sophisticated mechanics in a water-tight enclosure to be used for flow measurements on real ships.

In combination with our DaVis software the fully remote-controllable and pre-calibrated system will deliver reference flow data for the validation of CFD calculations. For the first time, this flow data will be acquired under full size conditions on a real ship. First basin tests at MARIN in Wageningen were very successful and the system is ready for its first mission.

Please find more information about this project here .