LaVision is offering a compact and easy-to-use PIV system especially for the student community
Wednesday, 16. December 2020
The FlowMaster Educational system comes with a versatile DaVis PIV software module to provide students with latest PIV features and algorithms
In addition to its low cost, easy and convenient setup and the ease of use, the FlowMaster Educational System offers students a perfect way to get familiar with the PIV technology and to perform measurements on their own or in small groups. Another advantage is that the system does not require a laser but an LED illumination makes the application easy and eye-safe.

All necessary hardware such as camera, LED illumination, sheet optics, a timing unit and a PC is included in the delivery of the system. The DaVis PIV software module which is also part of the system includes a full 2D PIV license.

The experimental water jet setup generates stationary, pulsed and periodic flow situations. It allows the investigation of different flow types and helps students to understand typical flow phenomena.

Further information to LaVision's FlowMaster Educational system can be obtained here.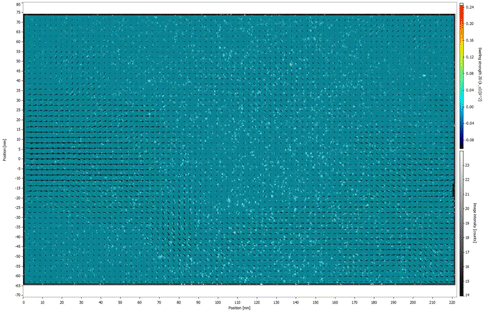 The movie shows a swirl generated with the pump pulsed mode overlaid with PIV vectors and vortices, recorded at 155 Hz